With a solid singleplayer campaign and a rather mediocre multiplayer experience, Marvel's Avengers provides an enjoyable experience at first but struggles to offer much in terms of replayability. Throughout the 10-hour long story mode, we are introduced to a new character, Kamala Khan aka Ms. Marvel, who must reassemble the Avengers after they disbanded.
Kamala's character was a perfect fit in terms of personality as well as being a symbol of hope. Many players will find her journey from fangirl to superhero very relatable and her interactions with other characters are memorable for the most part. All the other characters help elevate the gameplay with their distinct combat styles while also providing great acting thanks to performances from Troy Baker (Hulk) and Laura Bailey (Black Widow). Another notable aspect of the Reassemble Campaign is introducing you to all the characters by letting you switch between heroes and try out different abilities and unique Heroic attacks which can be customized using a skill tree.
Unfortunately, the Multiplayer missions suffer from repetitive and generic level design which gets tedious especially since you have already played through the campaign at this point. The same can be said about enemy types, structures, and locations which all feel slightly recycled and reused. The game could have really benefited from a greater variety of mission types that don't follow the same formula which would have kept the gameplay loop more interesting and engaging.
Thankfully the combat is very satisfying and enjoyable that it overshadows some of the negative aspects aforementioned. Many of the issues that were present in the Beta would pop up occasionally such as framerate and textures issues, however, they are expected to be fixed in upcoming updates. The loot earning system is what you would expect with a standard RPG but pales in comparison to games like Destiny. Marvels Avenger's promises to continuously supply players with new content in the form of new heroes, villains, missions, and more for free. The next character to be added is Hawkeye in November for all players and Spider-Man will be a PlayStation exclusive hero which will become available in early 2021.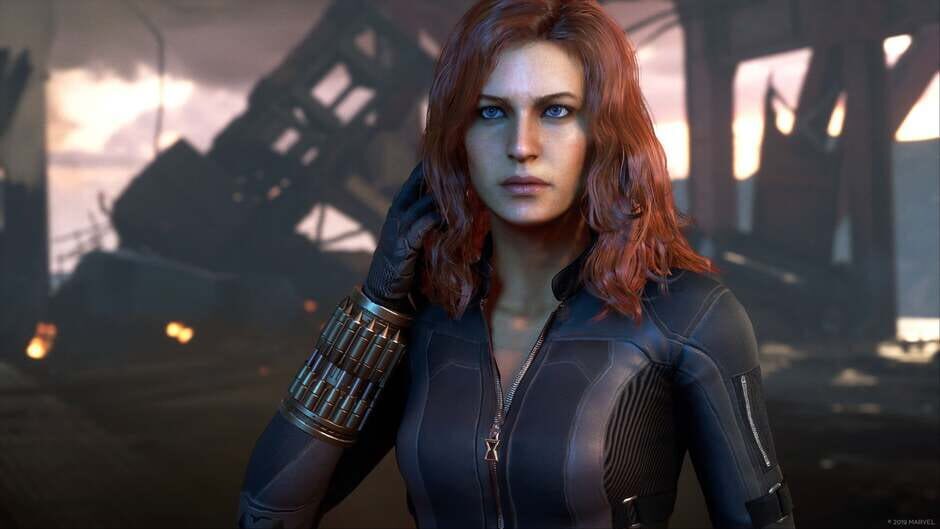 Overall Marvel's Avengers offers an enjoyable superhero campaign with relatable characters but the repetitive nature of the game especially in the Multiplayer mode holds it back from being amazing. That being said, the game certainly aims to add a large amount of content over time which in theory could solve a lot of these problems. Like most games that release as a live service, Marvel's Avengers falls slightly short of expectations at launch but has a lot of potential to succeed if high-quality post-launch content is released by the developers in the coming months.
GameRev was provided with a digital download code for the purpose of this review.