Monster Hunter World's Iceborne expansion has arrived to PC with a new story, many new monsters to hunt, updated weapon mechanics and numerous quality of life improvements. This update aims to provide the game's PC players new content in order to catch up with the console versions while also providing them with a much better gaming experience.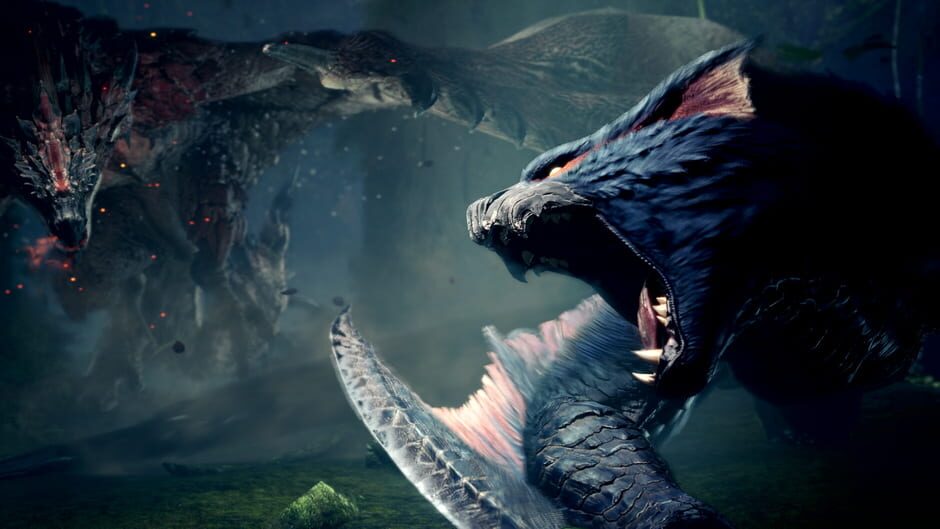 Set after the story of the base game, Iceborne takes you to the all new snowy environment called Hoarfrost Reach which filled with many new monsters to hunt. The narrative here isn't necessarily any more intriguing than that of the main game. However, focusing on specific characters, as the game does here, makes the world feel more lived-in. Hoarfrost Reach's huge snowy tundra map is beautiful to look at and feels very full of life. Seliana, the new hub town established just outside of the Hoarfrost Reach, is a huge improvement over Astera in terms of convenience. All of your needed stations are close to each other and moving around is easy unlike Astera where there are different floors you need to go through.
This expansion almost doubles the number of monsters in the game while still keeping each monster as unique and exciting to fight as the others despite some of them being subspecies or variants of monsters that were already in the base game. In addition, every weapon got some new attack or mechanic which helps keep fighting fresh and interesting. The most notable new weapon has to be the Clutch Claw which lets you grapple onto a monster and either attack it or move it in the direction you want. At first this weapon was difficult to learn but proved to be very effective in making monsters charge into walls.
Master Rank difficulty adds an extra layer of difficulty in Iceborne which makes you think about how to approach fights in a tactical manner. In the later stages of the game, you will encounter tough fights which will force you to improve your play and try out different weapons and gear.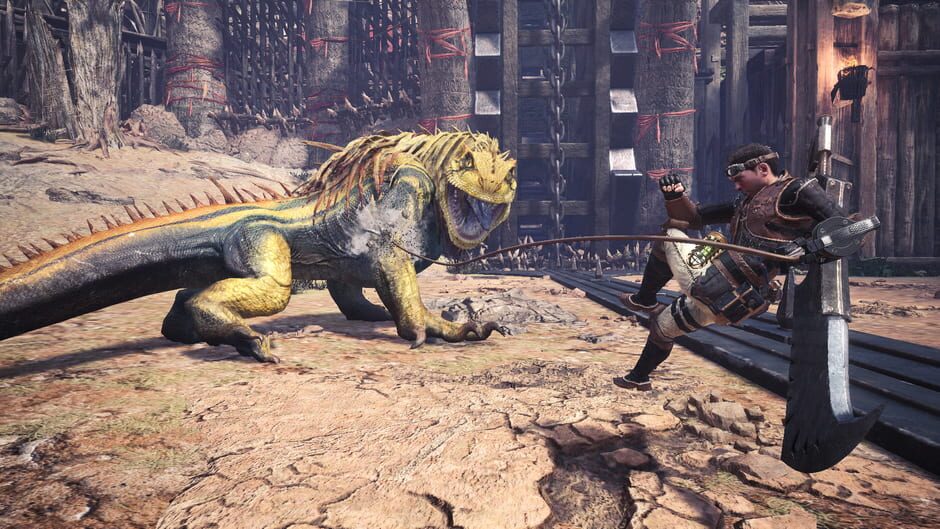 By the time a new player reaches Iceborne, they'll have gained a lot of experience and spent a decent amount of time playing the base game. Initially, I was annoyed that I had to complete the main story through Hunter Rank 16 in order to access Iceborne's story and quests. However, this turned out to be a good decision by the developers since the new quests might be too challenging for new players.
New monsters and encounters, new gear to craft, and a new environment to explore all make Iceborne feel like a full game on its own. It is more expensive than most expansions but provides a huge stream of content that will keep you entertained for hours on end if you were a fan of the base game. On top of all this, they plan to support Iceborne with free content updates for a year after release and content is expected to be completely synced with console by April. Though some people reported having heavy performance issues concerning CPU usage, I didn't experience any of this during my playthrough and surely this will be fixed in upcoming patches. Overall, this expansion is definitely worth trying out if you are a Monster Hunter fan and also acts as a good update that could entice new players to check out the game.
GameRev was provided with a digital download code for the purpose of this review.