Multiplayer:
Multiplayer follows in the footsteps of previous games but also has made significant changes that improve the overall experience. The gameplay is fast-paced but not chaotic, and this works in favor of skilled players rather than newcomers to the game. Players now start off with more health than before and are required to manually heal after gunfights.This grants a whole new level of complexity to the game and is a positive change from what players have been used to for so long. The new Control and Heist modes, are very enjoyable and hopefully will also be implemented in future games. There is a wide variety of Specialists to pick from that are unique and a suitable choice for all types of players. The game also doesn't punish teams that don't use Specialists that complement each other unlike other multiplayer games. Regardless of your choice, most of them are well balanced and how good they are highly depends on how you use them. The maps are more narrow which suits aggressive players and helps keep each game filled with action. In addition, there are remakes of maps that featured in other games such as slums, jungle, firing range and more. Also, the famous Nuketown map will be added to the game for free on November 13. Multiplayer is basically a solid mode that can be enjoyed by all players and has become a trademark for Call of Duty games.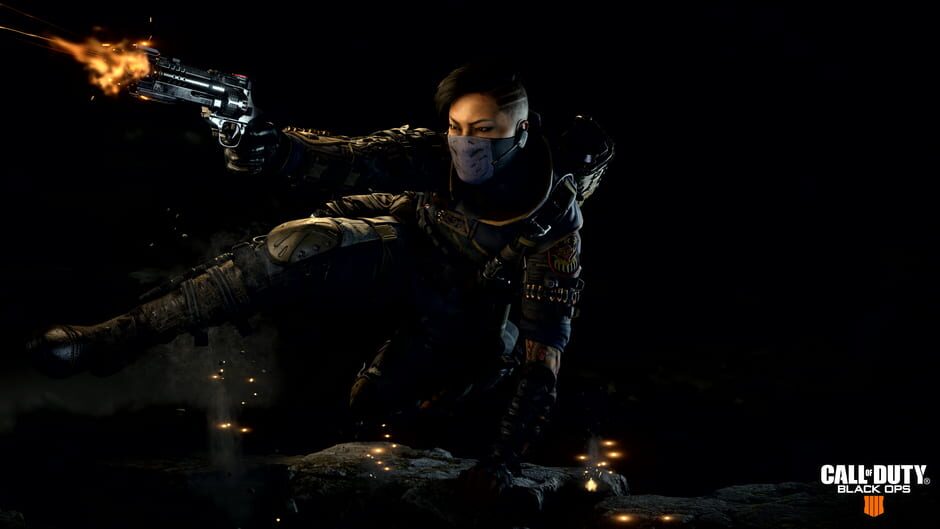 Zombies:
The popular Zombies mode is back again and there is a lot of fun to be had while playing through it. This time around there are three unique maps to play in, each with its own mini story and characters. While zombies has been around for quite some time, even regular players will be treated with complex puzzle-solving and many secrets to discover. The game isn't for the faint of heart though; the tight corridors, especially in the titanic map are spine-chilling and zombies can suddenly pop out from almost everywhere on the map. Nonetheless, it is a blast to play with friends and using bots as teammates is a good bonus for solo players. Black Ops 4 also introduces the ability to fully customize games the way you like so that everyone can play by there own rules. The introduction of Rush Mode is aimed towards players that want short play sessions with a reduced fear of dying. All weapons are free and doors are automatically unlocked in this arcade-styled mode. Instead of currency, you earn zombie points and try to maximize your total by increasing your score multiplier. Essentially in this game mode, players are competing for the highest score instead of focusing on surviving together as a team. Overall zombies once again proves to be a high quality mode but learning all there is in the maps can also can be a very demanding task.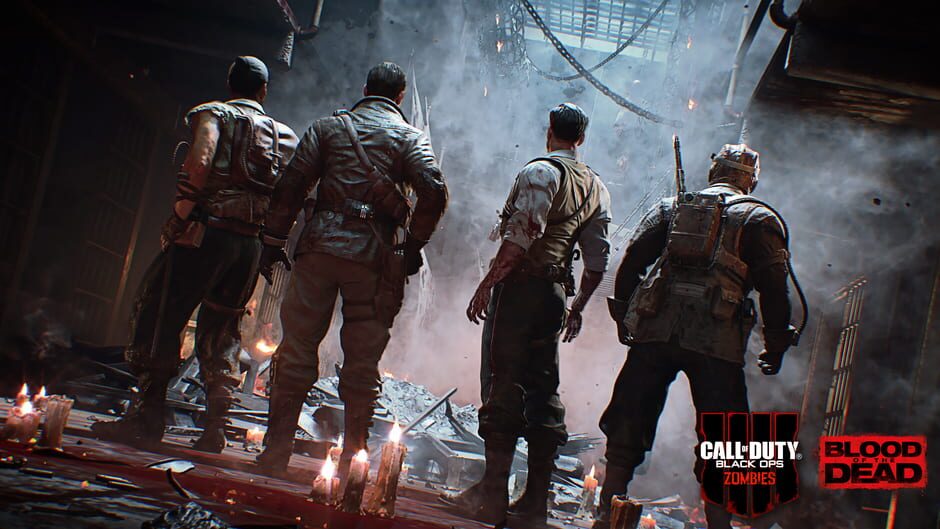 Blackout:
Instead of having a single-player campaign like all the games in the franchise, Black Ops 4 gives the players a new Battle Royale game in Blackout. First, it has a realistic feel to it and does really well to immerse players into the game. The gun-play is the same as in other modes which keeps players familiar with the game and the map also features some locations from previous games such as Nuketown, Turbine and Array. The game has some core aspects that are similar to most battle royale games but also adds enough to the mode that makes it different. For example, the inclusion of zombies in certain areas is a phenomenal idea and the fast-paced gameplay is new to the genre. Also all the guns can be customized using attachments found during the game. Although Blackout is a hardcore mode, that doesn't mean there isn't any fun to be had. It was extremely exiting to play with friends as a squad and try to work together to win, and the game can be played for hours on end if you manage to find some good company. Using vehicles when playing as squads contributes positively to the experience by providing both a fast method of transportation and memorable moments. All in all, Blackout is a pleasant surprise. It's fun, fast-paced, and probably the best battle royale game available at the moment.
Call of Duty: Black Ops 4 feels like a breath of fresh air and does particularly well in switching up the standard formula previous titles have used while still maintaining high quality content. Multiplayer is fun and fast-paced, Zombies is enjoyable too, and finally Blackout is the best mode and is a must play for all battle royale fans.
GameRev was provided with a digital download code for the purpose of this review.