Madden NFL 20 is the latest yearly update to EA's popular National Football League franchise that brings with it a bunch of new interesting features. Many of the changes are meant to highlight improved gameplay, franchise mode, and new additions to the game.
Arguably the most exciting change for Madden 20 are the new X-Factor and Superstar abilities. These abilities are granted to the stars of the league and grant them specific boosts when activated. Madden 20's gameplay feels more solid than previous titles and the improvements are evident. The game makes it a point to reward good decisions and punish bad ones in order to encourage players to improve their playstyles. In addition, new Run Pass Options and team-specific plays emhance the gameplay further.
Madden 20's Face of the Franchise: QB1 mode lets you create your own football star and climb the ranks in order to make the NFL. Unfortunately, the character designs did not live up to expectations and looked very underwhelming for a game in 2019. The story line also leaves much to be desired, but that isn't the main focus of sports games anyway. Regardless, we should expect a better career mode from a game of this size and caliber. Once you get to the league, the mode becomes more familiar and improves substantially. The implementation of the new Scenario Engine in the Face of the Franchise mode that lets you interact with players and coaches is a great addition to the game.
Madden Ultimate Team remains the most interesting mode by far and cuts down on the grind by adding missions that grant you rewards when completed. The Mission system is designed to help you acquire new items easily by completing certain in-game tasks and objectives. This helps new players continually improve their team without feeling the need to purchase any virtual currency. The fact that you can quickly move from one challenge to another upon completion also helps pick up the pace.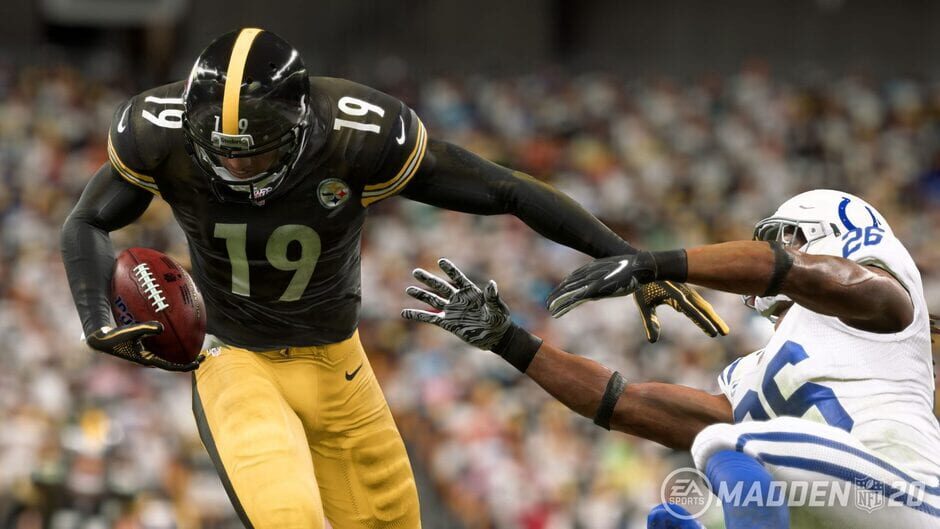 Madden NFL 20 is an improved version of previous games but still leaves a bit to be desired in some game modes. The best aspects of the game are definitely Ultimate team, X-Factor and Superstar Abilities, and the core gameplay. However, some areas still require improvement such as the Franchise mode and occasional bugs and glitches. Overall the game feels similar to previous games, but the noticeable improvements still guarantee fans of the series will still enjoy this year's version.
GameRev was provided with a digital download code for the purpose of this review.