Blackops is back! Treyarch and Raven Software decided to work on one of Call of Duty's famous and successful series: Black Ops. As the title of the game implies, the setting of the game will take during the cold war in the early 1980s and not the future that is dominated by exo-suits and other futuristic abilities and weapons.
The developers made sure to satisfy the community's demands by bringing back the original boots on the ground featuring modernized guns and combat. Similar to Call of Duty Modern Warfare, Black Ops Cold War aims at creating a game that brings together the best aspects of the black ops series while promoting their new advanced gameplay and refined graphics. Treyarch's new first-person shooter entices players to indulge in hours of endless amusement with its interesting single-player story experience, challenging multiplayer skirmishes, and last but not least the nostalgic zombie game mode.
The single-player campaign is filled with a mixture of action-packed and stealth sequences that left me at the edge of my chair. Although the story falls flat at times and the campaign is quite short, there is a lot of fun to be had. In addition, choices that you take throughout the story may lead to different endings which boosts the campaign's replayability value
Gunplay has actually taken a step back this year as most weapons don't have much weight and oomph to them as they did in Modern Warfare. Although this was always the case for games in the series, the difference is even more glaring this year. This combined with the fast-paced and arcadey gameplay means that casual players will have a much more difficult time against seasoned veterans.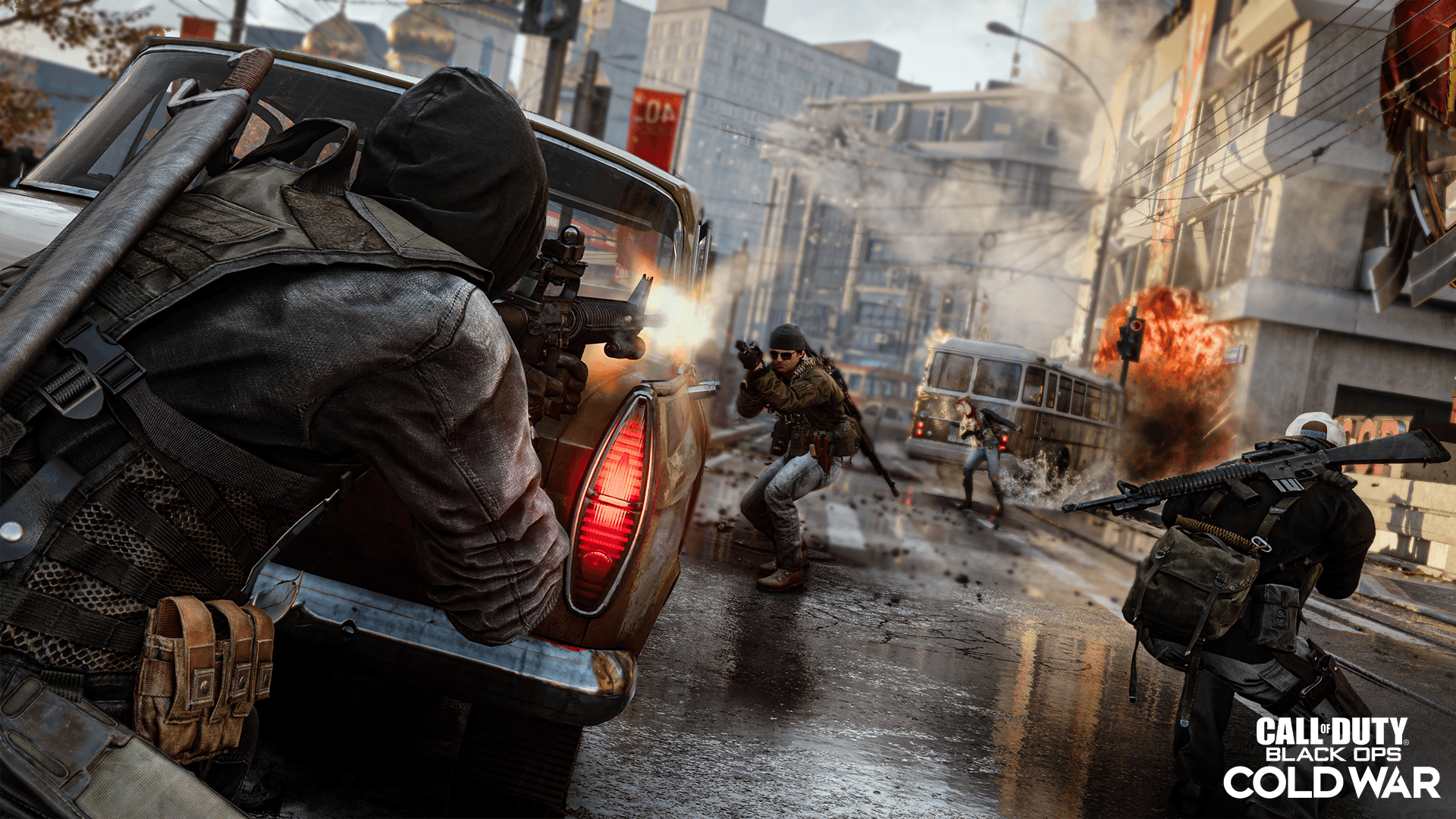 It is difficult to imagine someone playing on the same mediocre maps for more than a few matches. With Modern Warfare and Warzone still being extremely popular, it is tough for Cold War's multiplayer to compete. This is the case for both maps and weapons, especially snipers which feel severely underpowered. Hopefully, new content updates and some weapon balancing will make multiplayer a more enjoyable experience.
While Zombies has had some rough years, this time around, the game mode manages to turn things around. The oversaturation of perks and abilities from previous games is thankfully gone and the arcadey feel toned down a little. There is only one map at the moment, but it is quite expansive and enjoyable.
As it stands, Black Ops Cold War is a good entry that isn't afraid to diverge from the norm and try new things. While this works well in some aspects, the multiplayer mode suffers largely from this. This is surprising considering multiplayer can make or break a game since it is the most popular mode. As a result, the game is fun in the short term but expecting someone to solely play Black Ops Cold War over the next year would be unreasonable.
GameRev was provided with a digital download code for the purpose of this review.